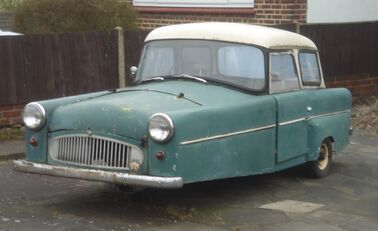 The Mark E of the Minicar were a completely new design. The body, still in aluminium, was mounted onto a steel chassis. Doors were now fitted to both sides of the body and the gearbox became a four-speed.
The body was offered in two/three seater Saloon Coupe and Tourer (convertible) versions. The maximum speed was now around 50 mph (80 km/h).
Gallery
Ad blocker interference detected!
Wikia is a free-to-use site that makes money from advertising. We have a modified experience for viewers using ad blockers

Wikia is not accessible if you've made further modifications. Remove the custom ad blocker rule(s) and the page will load as expected.