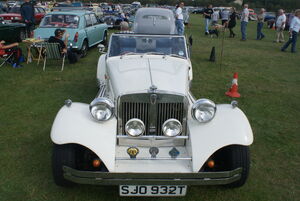 The JBA Falcon is a four seater version of the SRI.
The rear seat can be used for children up to about eight years old. It is also based on the Ford Sierra, just like the SRI.
The first car was the JBA Falcon Roadster that went into production in 1982.
Gallery
Ad blocker interference detected!
Wikia is a free-to-use site that makes money from advertising. We have a modified experience for viewers using ad blockers

Wikia is not accessible if you've made further modifications. Remove the custom ad blocker rule(s) and the page will load as expected.