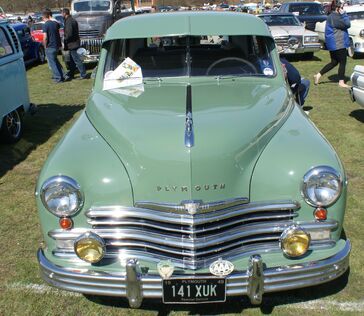 The Plymouth Deluxe, was a full-size automobile, produced by the Plymouth division of Chrysler, from 1946-1950. It came in two trim levels, the Deluxe and the top-of-the-line Special Deluxe. It had a starter button on the dash. It was the first model line of the manufacturer after WWII and was replaced by the Concord, the Cambridge and the Cranbrook for 1951.
Gallery
Ad blocker interference detected!
Wikia is a free-to-use site that makes money from advertising. We have a modified experience for viewers using ad blockers

Wikia is not accessible if you've made further modifications. Remove the custom ad blocker rule(s) and the page will load as expected.