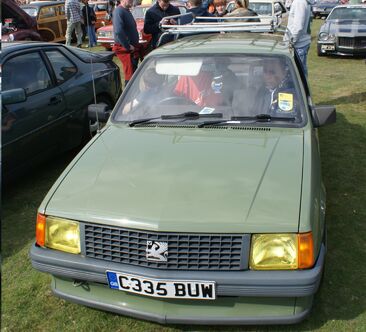 The
Vauxhall Nova
was manufactured between 1983 and 1993, for the British market. It replaced the Vauxhall Chevette and Opel Kadett City.
All Nova and Opel Corsa models were made in Spain, with the first British customers taking delivery of their cars in April 1983. It gave Vauxhall a much-needed modern competitor in the UK supermini market, as the Chevette was older than the majority of its competitors, chiefly the Ford Fiesta and Austin Metro.
Sales in the UK were strong right up to the end. Its successor was the Corsa (B); the second Vauxhall to adopt the same model name as the Opel version, the first being the Senator.
Gallery
Ad blocker interference detected!
Wikia is a free-to-use site that makes money from advertising. We have a modified experience for viewers using ad blockers

Wikia is not accessible if you've made further modifications. Remove the custom ad blocker rule(s) and the page will load as expected.